ProKART has teamed up with PSL Karting to offer the finest in Kart racing chassis for our customers looking to take the next step in their kart racing endeavors.
CRG karts are some of the most technologically advanced racing karts available. Not only are these karts easy to learn the ins and outs of kart setup with, but are also considered to be one of the most dominate chassis in the entire world. Best of all, these karts are surprisingly affordable.
Although ProKART's primary focus will be promoting the CRG-RS5 chassis, we do have access to the entire line of CRG  parts, accessories, and racing chassis:
-          Puffo Kid Kart
-          Hero
-          Big Al 900
-          Kt1
-          Dark Night
-          Road Rebel
-          Black Star
-          DD2
-          RS5
-          Black Diamond
The CRG-RS5 4 stroke chassis (designed specifically for Clone and LO206 classes)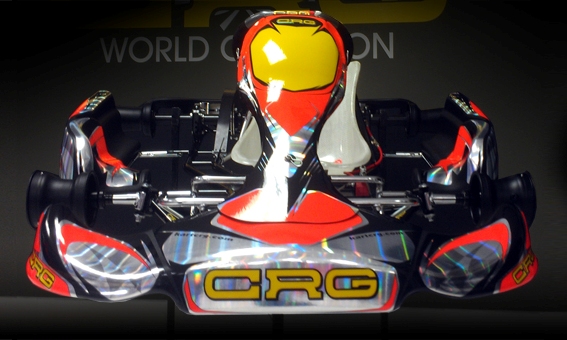 The RS5 been developed by PSL and build by CRG for the 4 cycle class. This chassis specially developed for 4 cycle engines (Honda 5.5 ,6.5 to Brigs & Straton).
This chassis is a proven winner!
Won many Regional , Club and National championships.
-          40mm axle
-          2  axle bearing
-          New Sniper camber, castor system
-          VEN99 braking system
-          Torsion bar (front and rear)
-          28mm frame
-          Flat top CRG steering wheel
-          Black anodized components.
The CRG RS5 is available as a rolling chassis, or complete with a LO.206 Briggs engine.
MSRP Rolling Chassis = $3695.00
MSRP Complete = $4495.00
ProKART Special Edition RS5
We now offer a special edition RS5 featuring many upgrades that ourselves and many other racers have specially selected to make the RS5 even better! These chassis are available with special pricing that makes them a no brainier when you place your order.
For more information, current pricing or to order a CRG chassis contact:
greg@prokartindoor.com
952-808-7223